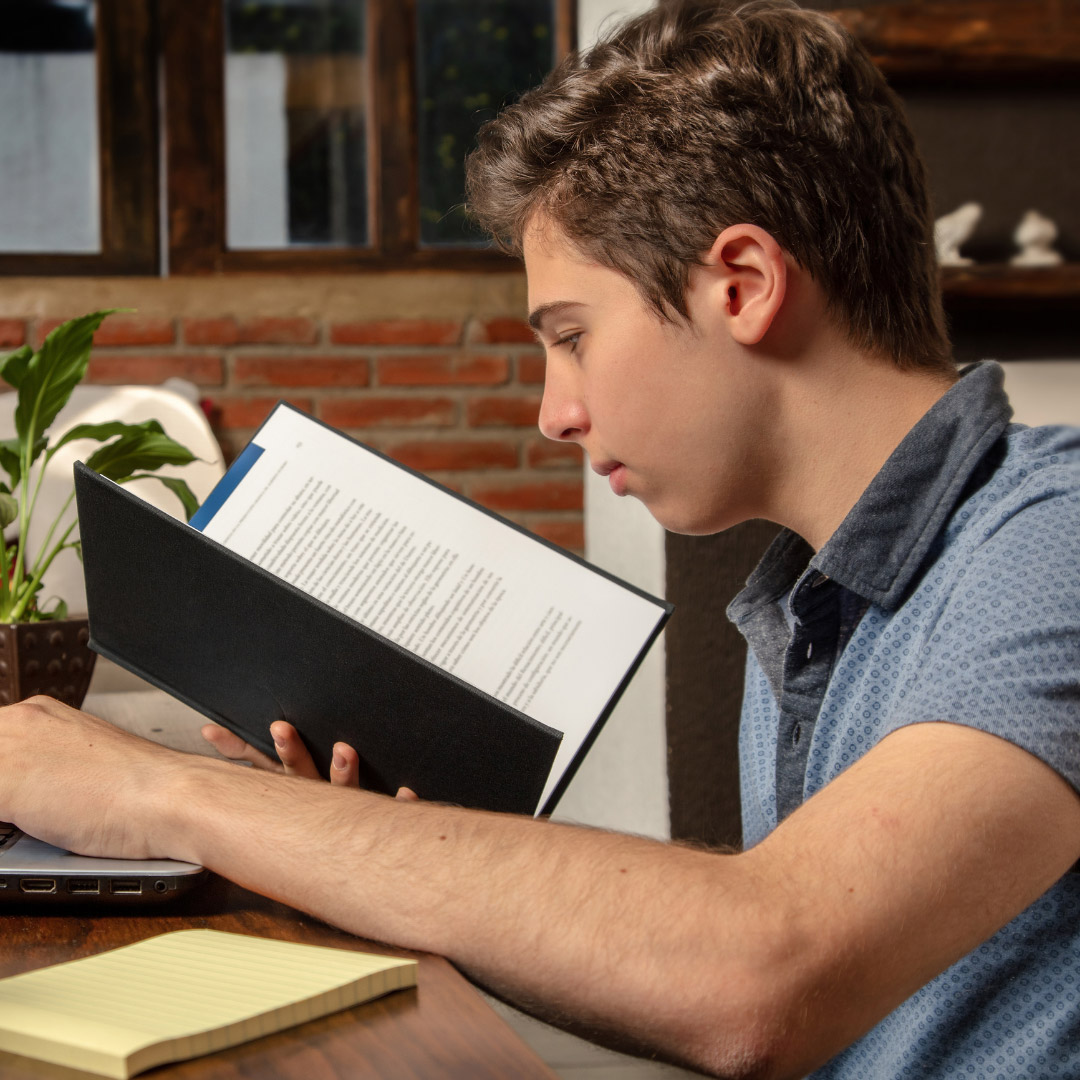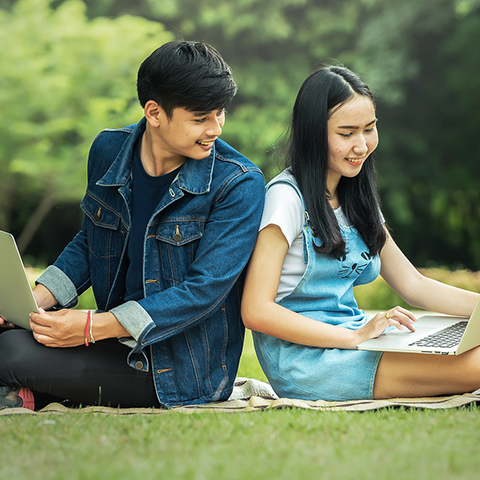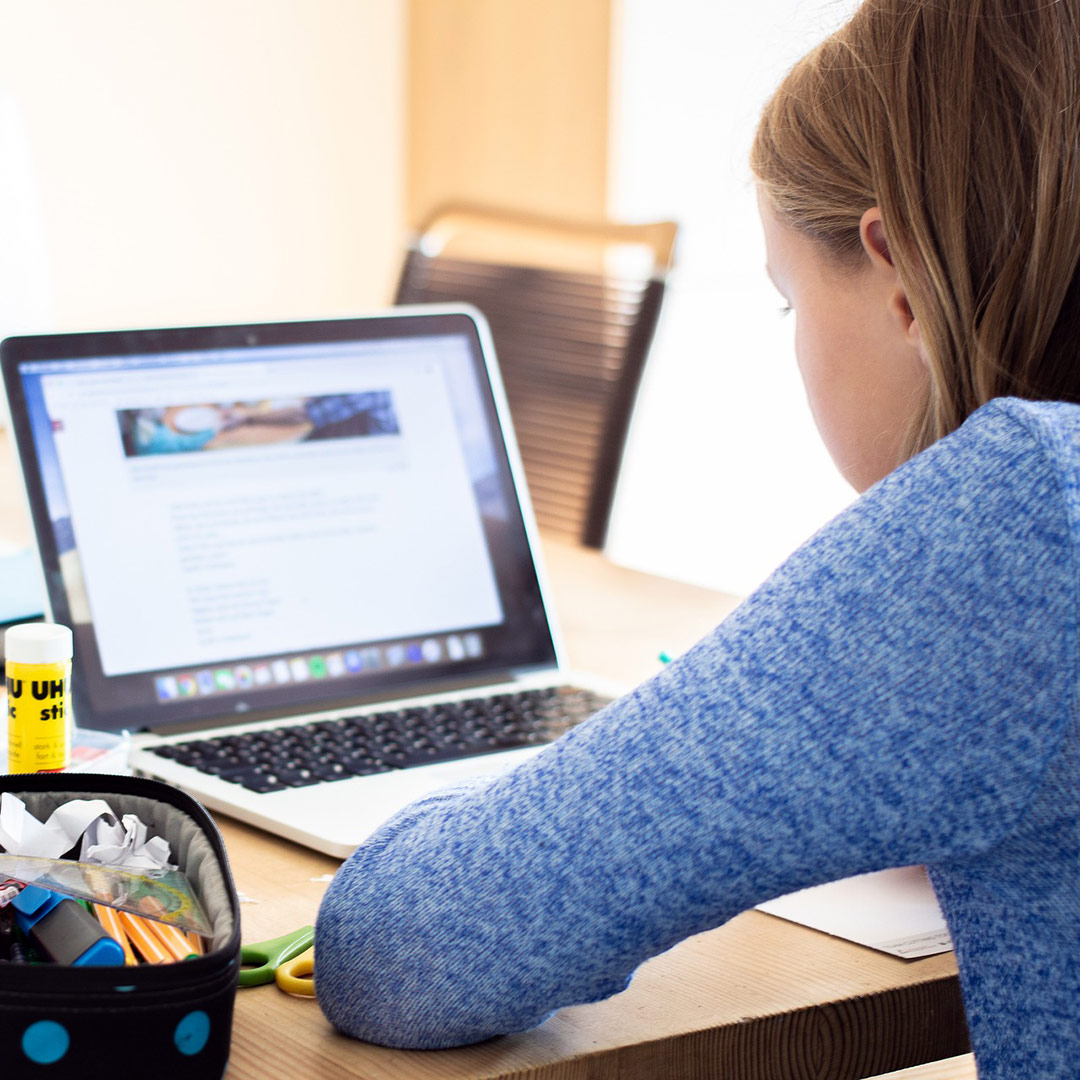 Summer 2023 High School Registration Dates
Registration dates will be available in early 2023.
High School Registration information
Changes and refunds will incur a processing fee. Please refer to our changes/refund page for detailed information.
Before registration opens, please check if you already have an ACTIVE account as you will need to provide your password to access the registration site if you already have an account. You can check if you have an ACTIVE account by clicking here prior to registration:  ACTIVE
Out of District Students who wish to register for a High School class will use 12345 for their Aeries ID. You will be required to apply for a TEMP ID prior to the beginning of summer school.
Discounts are available for HIGH SCHOOL students currently enrolled in the PVPUSD Free and Reduced Price Meal Program. Discount is not automatic. You must fill out our PVPSS Discount Application to receive a COUPON CODE prior to registration. You will be required to upload a copy of the PVPUSD Free and Reduced Price Meal Program confirmation letter. No refunds will be given if you do not fill out the form and receive your COUPON CODE PRIOR to registration. This discount is not available for our Summer Break and PEP programs.
Some items you will need to have ready for registration:  Student AERIES ID(if you are out of district, you will be prompted to add your TEMP ID), student email address, student phone number, insurance information, Doctor, Dentist and preferred Hospital and phone number information.
IMPORTANT: Sign up for the grade your student will be in Fall 2023.
Click the below link to be re-directed to our registration site powered by ACTIVE.
Please use the Parent/Guardian name and email for registration. You will be asked to "Add a Participant" later in the registration process.
If a class if FULL, please be sure to sign up on our Waitlist!
If we have enough demand we will try to open up additional classes.
IMPORTANT NOTEs and instructions before registering
Please review the PVPSS refund policy before registering.
PLEASE NOTE:  Active will offer their own refund insurance for an additional cost, it is not necessary to purchase this. Do not select YES unless you want this option.  If you purchase their isurance, you will be responsible for cancelling the class through active before their indicated deadlines.  There is no refund from PVPSS if you purchase this option.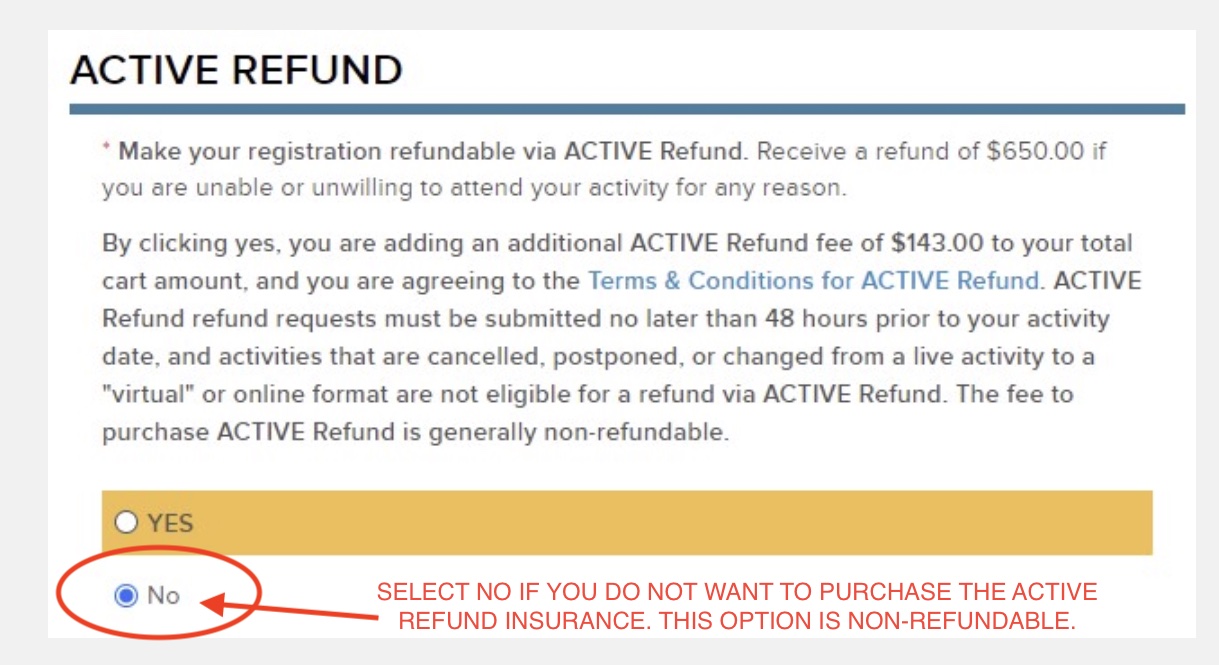 You will be directed to the High School registration home page where you will choose to sign up for classes from either the CAP workshop, On-Site or Online Session.
When registering, please input your "rising" grade-level for next fall.  For example, current 8th graders will input 9th grade as their grade level.
If you are purchasing classes from more than one Program, you will need to complete the purchase from one Program before purchasing from a different Program. For example, if you wish to purchase Government, Economics and the Senior CAP workshop.  You will need to complete the Government and Economics purchase and then go back to purchase the CAP workshop.

Choose the class(es) you would like to register for your student(s). You can filter classes by Subject as well as Yearlong, First or Second semester options.
If you are registering for more than one student in the same class, you can change the quantity after adding the class to your cart.
Select "Add To Cart" to purchase the class.  Once a class has been added to your cart, it is important that you stay active on the system. If you are not actively filling out information on the registration page for more than 15 minutes, your item(s) in the cart may be lost. You can not save items in your cart and come back later.
You can purchase either one Yearlong class or two Semester classes per student. Students are not permitted to take two yearlong classes or two semester long classes during the same semester.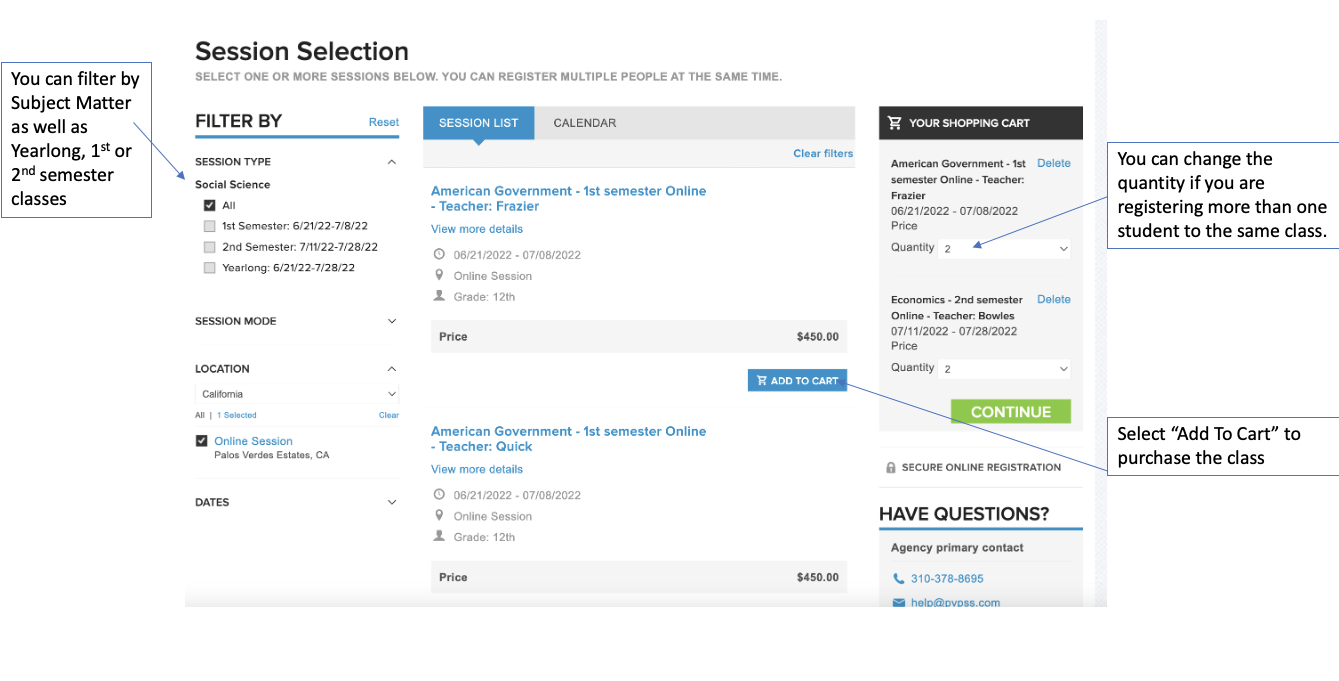 Remember to input the correct grade that your student will be in next fall (example: current 8th graders will input 9th grade)
If you knowingly input the incorrect grade in order to register for a class before your assigned registration date, you will be removed from the class and charged a $50 processing fee. Grade levels will be cross-checked against the Aeries system.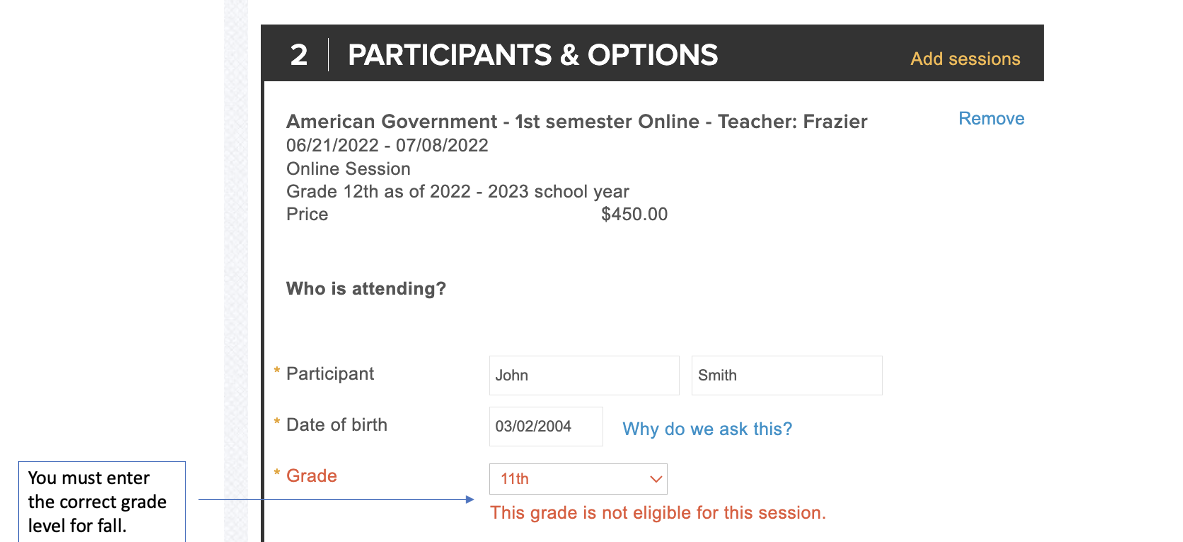 If you are registering more than one student, you will choose "Register a new person" in the drop-down menu under "Who is Attending?"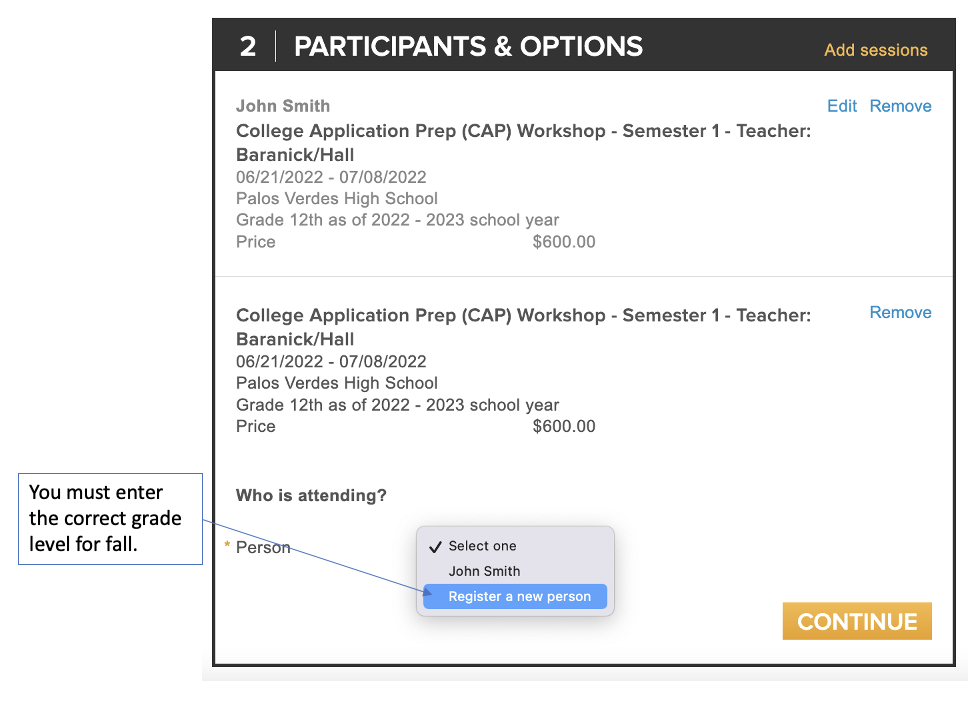 You will have an opportunity to purchase an ACTIVE Refund if you are unwilling or unable to participate in Summer School. This is separate from the PVPSS Refund policy. IMPORTANT: If you purchase the ACTIVE Refund policy, the PVPSS Refund policy will not apply.
You can pay with a credit card or e-check.
Once registration is complete, you will receive an email confirmation of your purchase.
Please note, you will have an opportunity to purchase an Active Advantage Membership at the end of your transaction. This is not necessary in order to participate in PVPSS. Just click "no thanks" to finalize your transaction.
High School Course Registration
Please note that the registration process for Palos Verdes Summer School is separate from the course registration your student completed with their high school.  The 4000 summer school code listed in your student's course requests DOES NOT indicate your registration for PVPSS Summer School.