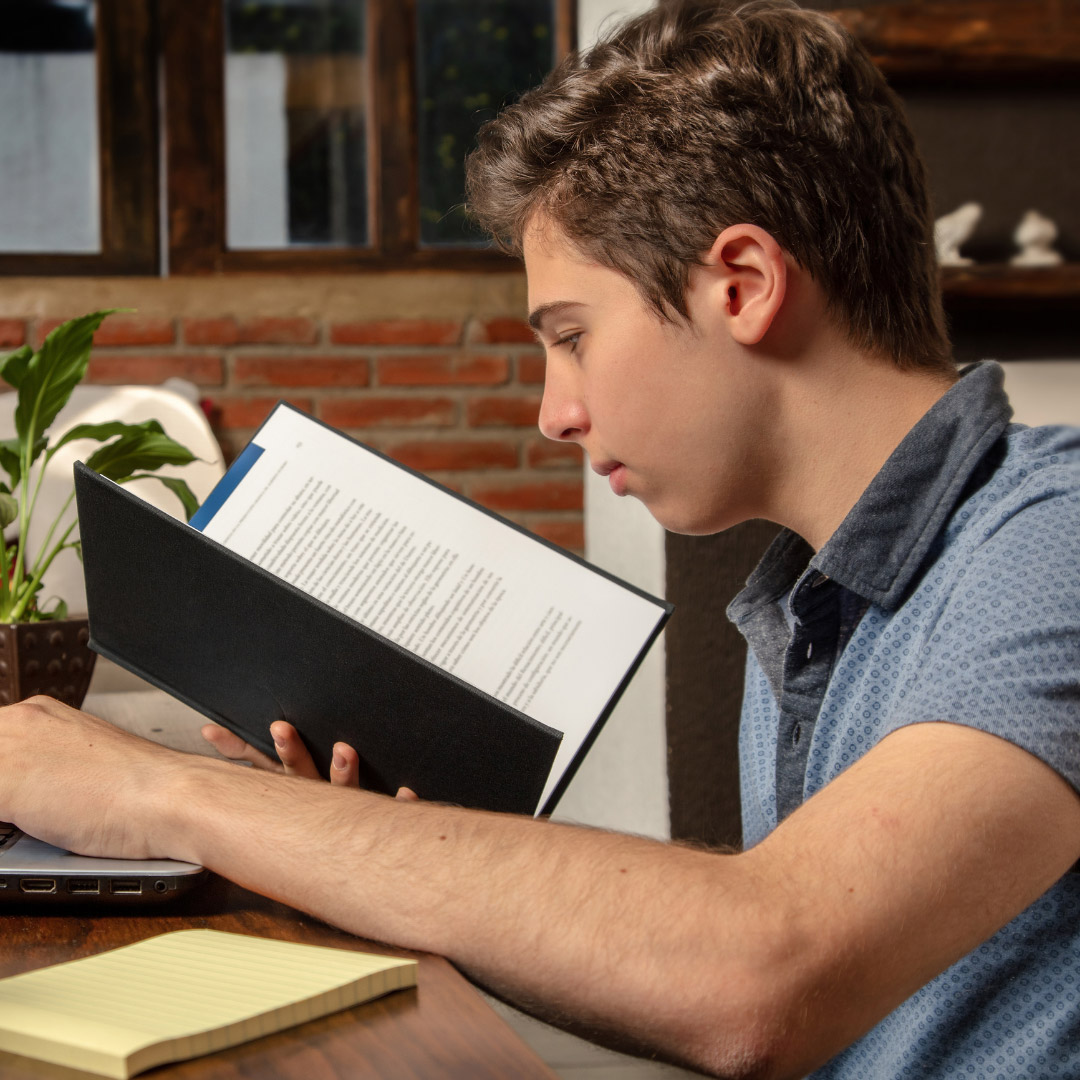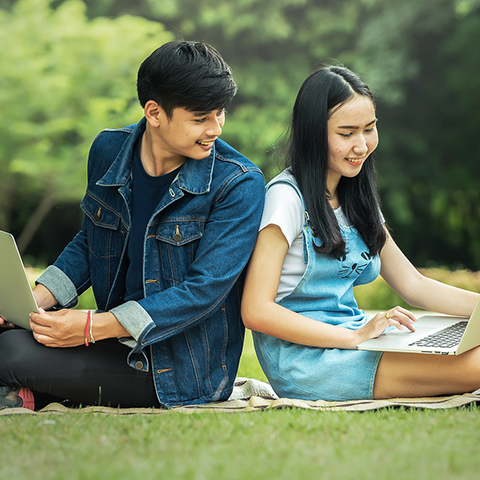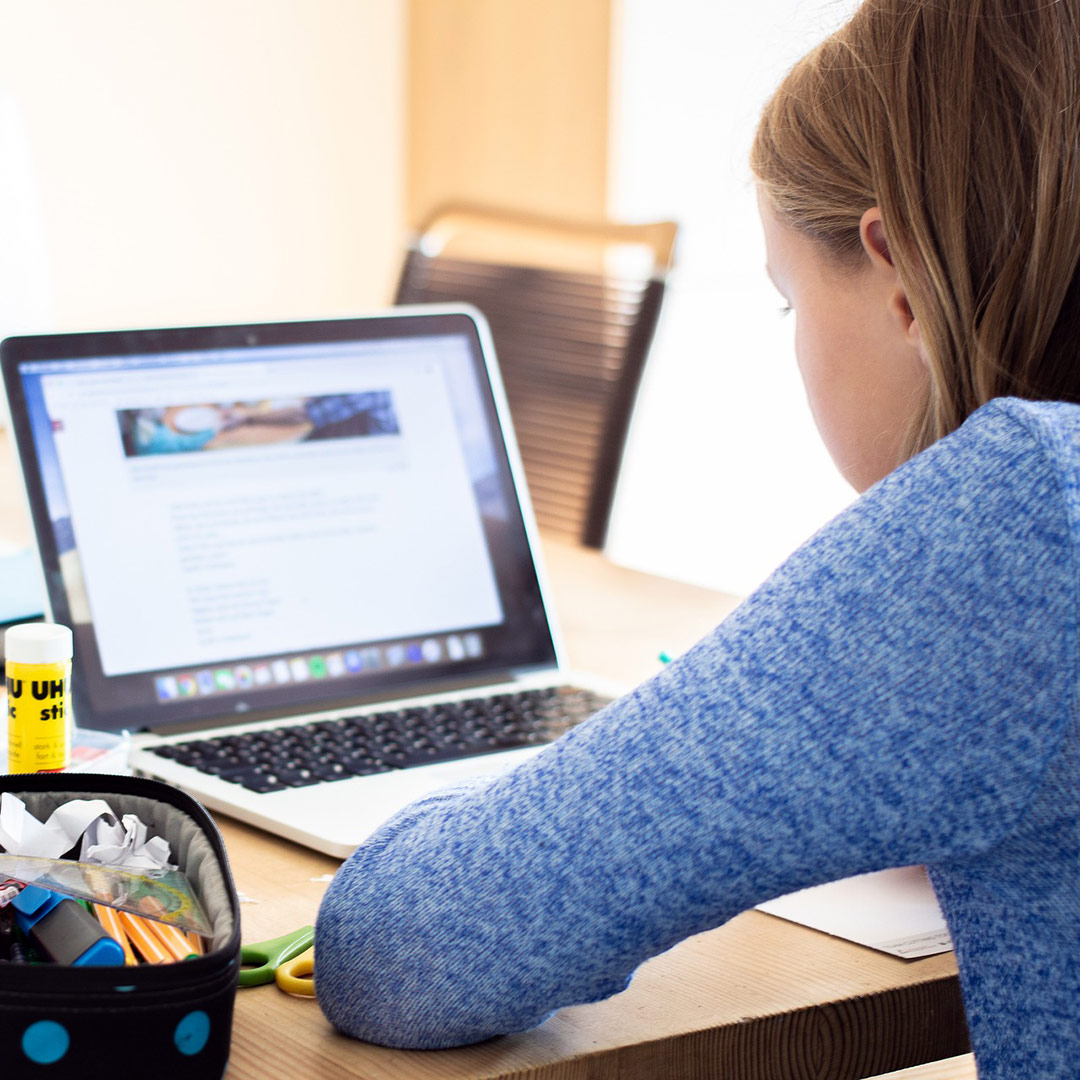 High School Courses – Summer 2022
NEW ONLINE ASYNCHRONOUS COURSES AVAILABLE THIS SUMMER!!!
PVPSS is excited to offer asynchronous online courses this summer!  We will have this option for World History, US History, American Government, and Economics.  Each class will be guided by one of our excellent PVPUSD teachers, using a program called UC Scout to help navigate students through the curriculum.  Although students are not required to attend virtual sessions, the instructors will provide plenty of optional support.  They will offer daily office hours for Q&A, as well as a weekly review session, all through Zoom or Teams.  Please note that the calendar timeline is the same for both in-person and online courses (Semester 1: June 21 - July 8, Semester 2: July 11 - 28).  Students will be expected to check online for daily updates/announcements and meet all deadlines provided by the teacher.  Students should only take this course if they are self-motivated, independent learners who can handle the responsibility of an asynchronous class.  
***College Application Prep (CAP) Workshop***
Hey, rising seniors, how would you like professional guidance and support with your college applications this summer?!
PVPSS is absolutely thrilled to offer the College Application Prep (CAP) workshop, and we are very fortunate to have two of our finest staff members running the program.  Kelly Baranick, PVPHS head counselor, and Tim Hall, PVPHS English teacher and writing specialist, will combine their skills to support our students in getting a head start with:
College Searches
Creating A Balanced College List (Safety/Target/Reach Schools)
Building a Resume
Writing College Essays
Filling Out Applications
This three-week workshop (not a graded course for credit) will be offered in both PVPSS semesters, allowing students to choose which session works best for them.  It will take place on the PVHS campus from 9:30am - 11:30 am on all PVPSS school days. Please note that students enrolled in this CAP workshop can also take Government & Economics with us.
Your applications and required history courses could be finished by the time we start school in August!!!
Please note that PVPSS is a non-profit private entity which does not follow the same policies and regulations as a public school.  Due to the fast pace of the program, with only 12 school days in each semester, PVPSS staff members are unable to provide any additional services that may be in place through PVPUSD.  However, students and parents are welcome to share effective strategies and other helpful information with the instructors.   Although we cannot honor accommodation requests, such as additional time to submit assignments, the staff will strive to support and encourage all students.
PVPSS courses require a great deal of focus, motivation, and self-management for students to succeed.  Please consider this when making summer enrollment decisions. 
The below classes will be offered during Summer 2022
Classes are subject to change
Grade levels refer to Student's Grade in Fall 2022
Class Name
Description
Prerequisite/Notes
Online or On-Site
College Application Prep (CAP) Workshop

The College Application Prep (CAP) Workshop will assist rising seniors with conducting college searches, creating a balanced college list with safety/target/reach schools, building a resume, writing college essays, and filling out applications.

Teacher(s): Kelly Baranick (PVPHS Head Counselor) and Tim Hall (PVPHS English Teacher & Writing Specialist)

Grade: 12

This three week workshop will be offered both first and second semester. Not a graded course for credit. Workshop can be taken concurrently along with American Government or Economics.

On-Site
(9:30am – 11:30am)
Biology 1

Biology 1 is a course designed to meet college entrance requirements as a laboratory science. The material presented in the course includes Cell Biology and Basic Chemistry, Plant Growth and Development, Genetics, Evolution and Natural selection, Reproduction, Physiology of the Human Body and corresponding functions and ecology. Students enrolled in Biology 1 may continue into Chemistry and Physics. Tuition plus $60 lab materials fee. (yearlong)

Teacher: Kwak

Grades: 9,10,11,12
Prerequisite: Completion of Algebra 1
On-Site
(7:30am – 1:00pm)
Biology 1 H

Biology 1 Honors is a course that prepares for the Advanced Placement Biology course (Biology 2 AP) that follows.  Laboratory investigations are an integral part of this course. Tuition plus $60 lab materials fee. (yearlong)

Teacher(s): Maemoto/Munoz & Hughes

Grades: 9,10,11,12
Prerequisite: Accelerated Science 8 with a grade of "B" or better, or completion of Algebra 1; Placement in accordance with District honors policy
On-Site
(7:30am – 1:00pm)
Biology 1 A (Review)

Repeat Class Only – Biology 1A Review is a make-up of the first semester of Biology 1. Tuition plus $30 lab materials fee. (first semester)

Teacher: Kwak

***This review class is being offered through PVPSS for the normal fee. However, it is free through PVPUSD for students who received a D or F.  Contact your school counselor or edservices@pvpusd.net for more information on the PVPUSD program.

On-Site for PVPSS
(7:30am – 1:00pm), contact School Counselor for PVPUSD
Biology 1 B (Review)

Repeat Class Only – Biology 1B Review is a make-up of the second semester of Biology 1. Tuition plus $30 lab materials fee. (second semester)

Teacher: Kwak

***This review class is being offered through PVPSS for the normal fee. However, it is free through PVPUSD for students who received a D or F.  Contact your school counselor or edservices@pvpusd.net for more information on the PVPUSD program.

On-Site for PVPSS
(7:30am – 1:00pm), contact School Counselor for PVPUSD
Biology 1H A (Review)

Repeat Class Only – Biology 1H A Review is a make-up of the first semester of Biology 1H. Tuition plus $30 lab materials fee. (first semester)

Teacher(s): Maemoto & Hughes

***This review class is being offered through PVPSS for the normal fee. However, it is free through PVPUSD for students who received a D or F.  Contact your school counselor or edservices@pvpusd.net for more information on the PVPUSD program.

On-Site for PVPSS
(7:30am – 1:00pm), contact School Counselor for PVPUSD
Biology 1H B (Review)

Repeat Class Only – Biology 1H B Review is a make-up of the second semester of Biology 1H. Tuition plus $30 lab materials fee. (second semester)

Teacher(s): Munoz & Hughes

***This review class is being offered through PVPSS for the normal fee. However, it is free through PVPUSD for students who received a D or F.  Contact your school counselor or edservices@pvpusd.net for more information on the PVPUSD program.

On-Site for PVPSS
(7:30am – 1:00pm), contact School Counselor for PVPUSD
Chemistry 1

Chemistry 1 is a course designed to meet college requirements as a laboratory science.  This course will cover and investigate the periodic table, atomic structure, chemical bonding, the conversion of matter and energy, stoichiometry, gases and their properties, acids, bases, solutions, chemical thermodynamics, rates of reactions, chemical equilibrium, nuclear processes, and introduces organic and biochemistry.  Experiments, mathematical calculations and models are used to attain an understanding of the concepts, principles, and theories of chemistry. Tuition plus $60 lab materials fee. (yearlong)

Teacher(s): Kealey/Jarrin

Grades: 9,10,11,12
Prerequisite: Completion of Geometry
On-Site
(7:30am – 1:00pm)
Chemistry 1 H

Chemistry 1 Honors is a course that prepares for Advanced Placement Chemistry course (Chemistry 2 AP) that follows and other advanced science courses.  Coverage of the material in this course will be more in-depth and emphasize more problem-solving than the Chemistry 1 course.  Experiments, mathematical calculations and models are used to attain an understanding of the concepts, principles, and theories of chemistry. Tuition plus $60 lab materials fee. (yearlong)

Teacher(s): Fleming & Snodgrass

Grades: 9,10,11,12
Prerequisite: Completion of Geometry
On-Site
(7:30am – 1:00pm)
Chemistry 1 A (Review)

Repeat Class Only – Chemistry 1A Review is a make-up of the first semester of Chemistry 1. Tuition plus $30 lab materials fee. (first semester)

Teacher: Kealey

***This review class is being offered through PVPSS for the normal fee. However, it is free through PVPUSD for students who received a D or F.  Contact your school counselor or edservices@pvpusd.net for more information on the PVPUSD program.

On-Site for PVPSS
(7:30am – 1:00pm), contact School Counselor for PVPUSD
Chemistry 1 B (Review)

Repeat Class Only – Chemistry 1B Review is a make-up of the second semester of Chemistry 1. Tuition plus $30 lab materials fee. (second semester)

Teacher: Jarrin

***This review class is being offered through PVPSS for the normal fee. However, it is free through PVPUSD for students who received a D or F.  Contact your school counselor or edservices@pvpusd.net for more information on the PVPUSD program.

On-Site for PVPSS
(7:30am – 1:00pm), contact School Counselor for PVPUSD
Chemistry 1H A (Review)

Repeat Class Only – Chemistry 1H A Review is a make-up of the first semester of Chemistry 1H. Tuition plus $30 lab materials fee. (first semester)

Teacher(s): Fleming & Snodgrass

***This review class is being offered through PVPSS for the normal fee. However, it is free through PVPUSD for students who received a D or F.  Contact your school counselor or edservices@pvpusd.net for more information on the PVPUSD program.

On-Site for PVPSS
(7:30am – 1:00pm), contact School Counselor for PVPUSD
Chemistry 1H B (Review)

Repeat Class Only – Chemistry 1H B Review is a make-up of the second semester of Chemistry 1H. Tuition plus $30 lab materials fee. (second semester)

Teacher(s): Fleming & Snodgrass

***This review class is being offered through PVPSS for the normal fee. However, it is free through PVPUSD for students who received a D or F.  Contact your school counselor or edservices@pvpusd.net for more information on the PVPUSD program.

On-Site for PVPSS
(7:30am – 1:00pm), contact School Counselor for PVPUSD
English 1 A (Review)
Repeat Class only- English 1A Review is a make-up of the first semester of English 1. (first semester)

***This review class is being offered free of charge through PVPUSD (not PVPSS) for students who received a D or F. Contact your school counselor or edservices@pvpusd.net for more information on the PVPUSD program.

Not offered this Summer through PVPSS, contact School Counselor for PVPUSD
English 1 B (Review)
Repeat Class only- English 1B Review is a make-up of the second semester of English 1. (second semester)

***This review class is being offered free of charge through PVPUSD (not PVPSS) for students who received a D or F. Contact your school counselor or edservices@pvpusd.net for more information on the PVPUSD program.

Not offered this Summer through PVPSS, contact School Counselor for PVPUSD
English 2 A (Review)

Repeat Class only- English 2A Review is a make-up of the first semester of English 2. (first semester)

***This review class is being offered free of charge through PVPUSD (not PVPSS) for students who received a D or F. Contact your school counselor or edservices@pvpusd.net for more information on the PVPUSD program.

Not offered this Summer through PVPSS, contact School Counselor for PVPUSD
English 2 B (Review)
Repeat Class only- English 2B Review is a make-up of the second semester of English 2. (second semester)

***This review class is being offered free of charge through PVPUSD (not PVPSS) for students who received a D or F. Contact your school counselor or edservices@pvpusd.net for more information on the PVPUSD program.

Not offered this Summer through PVPSS, contact School Counselor for PVPUSD
English 3 A (Review)
Repeat Class only- English 3A Review is a make-up of the first semester of English 3. (first semester)

***This review class is being offered free of charge through PVPUSD (not PVPSS) for students who received a D or F. Contact your school counselor or edservices@pvpusd.net for more information on the PVPUSD program.

Not offered this Summer through PVPSS, contact School Counselor for PVPUSD
English 3 B (Review)
Repeat Class only- English 3B Review is make-up of the second semester of English 3. (second semester)

***This review class is being offered free of charge through PVPUSD (not PVPSS) for students who received a D or F. Contact your school counselor or edservices@pvpusd.net for more information on the PVPUSD program.

Not offered this Summer through PVPSS, contact School Counselor for PVPUSD
Algebra 1 A (Review)
Repeat Class Only – Algebra 1A Review is a  make-up of the first semester of Algebra 1. (first semester)

***This review class is being offered free of charge through PVPUSD (not PVPSS) for students who received a D or F. Contact your school counselor or edservices@pvpusd.net for more information on the PVPUSD program.

Not offered this Summer through PVPSS, contact School Counselor for PVPUSD
Algebra 1 B (Review)
Repeat Class Only – Algebra 1B Review is a make-up of the second semester of Algebra 1. (second semester)

***This review class is being offered free of charge through PVPUSD (not PVPSS) for students who received a D or F. Contact your school counselor or edservices@pvpusd.net for more information on the PVPUSD program.

Not offered this Summer through PVPSS, contact School Counselor for PVPUSD
Geometry

Geometry is a course that develops an understanding of the concept of proof in geometric contexts and constructs formal logical arguments. Algebraic techniques are applied in the solution of problems involving geometric figures in two- and three-dimensions. (yearlong)

Teacher: Vijaiyan & Rudder

Grades: 9,10,11,12
Prerequisite: Algebra 1 with a grade of "C" or better or teacher approval. Only students enrolled in high school will be allowed to enroll in our PVPSS Summer School program in 2022.
On-Site
(7:30am – 1:00pm)
Geometry A (Review)

Repeat Class Only – Geometry A Review is a make-up of the first semester of Geometry. (first semester)

Teacher: Vijaiyan

***This review class is being offered through PVPSS for the normal fee. However, it is free through PVPUSD for students who received a D or F.  Contact your school counselor or edservices@pvpusd.net for more information on the PVPUSD program.

On-Site for PVPSS
(7:30am – 1:00pm), contact School Counselor for PVPUSD
Geometry B (Review)

Repeat Class Only – Geometry B Review is a make-up of the second semester of Geometry. (second semester)

Teacher: Vijaiyan

***This review class is being offered through PVPSS for the normal fee. However, it is free through PVPUSD for students who received a D or F.  Contact your school counselor or edservices@pvpusd.net for more information on the PVPUSD program.

On-Site for PVPSS
(7:30am – 1:00pm), contact School Counselor for PVPUSD
Algebra 2 A (Review)
Repeat Class Only – Algebra 2A Review is a make-up of the first semester of Algebra 2. (first semester)

***This review class is being offered free of charge through PVPUSD (not PVPSS) for students who received a D or F. Contact your school counselor or edservices@pvpusd.net for more information on the PVPUSD program.

Not offered this Summer through PVPSS, contact School Counselor for PVPUSD
Algebra 2 B (Review)
Repeat Class Only – Algebra 2B Review is a make-up of the second semester of Algebra 2. (second semester)

***This review class is being offered free of charge through PVPUSD (not PVPSS) for students who received a D or F. Contact your school counselor or edservices@pvpusd.net for more information on the PVPUSD program.

Not offered this Summer through PVPSS, contact School Counselor for PVPUSD
World History

World History is a course that demonstrates a basic understanding of World History, Geography, and Culture.  Content will cover the foundation of political thought in the development of law, religion, philosophy, and culture, and the influence of ancient civilization on modern western society.  Students identify, analyze, and interpret significant historical information. (yearlong)

Teacher(s): Stoddart (On-Site), Kim (Online)

Grades: 10,11,12
On-Site
(7:30am – 1:00pm)
and Online
World History A Review

Repeat Class Only – World History A Review is a make-up of the first semester of World history. (first semester)

Teacher: Stoddart

***This review class is being offered through PVPSS for the normal fee. However, it is free through PVPUSD for students who received a D or F.  Contact your school counselor or edservices@pvpusd.net for more information on the PVPUSD program.

On-Site for PVPSS
(7:30am – 1:00pm), contact School Counselor for PVPUSD
World History B Review

Repeat Class Only – World History B Review is a make-up of the second semester of World history. (second semester)

Teacher: Stoddart

***This review class is being offered through PVPSS for the normal fee. However, it is free through PVPUSD for students who received a D or F.  Contact your school counselor or edservices@pvpusd.net for more information on the PVPUSD program.

On-Site for PVPSS
(7:30am – 1:00pm), contact School Counselor for PVPUSD
US History

US History is a course that analyzes and evaluates American political, social, and economic behavior during major periods in the nation's experience.  Multiple factors that effect continuity and change in historical settings are studied, in addition to the outstanding contributions of individual Americans.  The course traces the change in ethnic composition of American society, the movement toward equal rights for racial minorities and women, and the expanding role of the Federal government in addressing critical issues. (yearlong)

Teacher(s): Hangartner (On-Site),
Streitfeld & Stoddart (Online)

Grades: 11,12
On-Site
(7:30am – 1:00pm) and Online
US History A Review

Repeat Class Only – US History A Review is a make-up of the first semester of US history. (first semester)

Teacher: Hangartner

***This review class is being offered through PVPSS for the normal fee. However, it is free through PVPUSD for students who received a D or F.  Contact your school counselor or edservices@pvpusd.net for more information on the PVPUSD program.

On-Site for PVPSS
(7:30am – 1:00pm), contact School Counselor for PVPUSD
US History B Review

Repeat Class Only – US History B Review is a make-up of the second semester of US history. (second semester)

Teacher: Hangartner

***This review class is being offered through PVPSS for the normal fee. However, it is free through PVPUSD for students who received a D or F.  Contact your school counselor or edservices@pvpusd.net for more information on the PVPUSD program.

On-Site for PVPSS
(7:30am – 1:00pm), contact School Counselor for PVPUSD
American Government

American Government is a semester-long course that gives a critical perspective on politics and government in the United States.  The course compares systems of government in the world today and analyzes the life and changing interpretations of the Constitution, the Bill of Rights, and the current state of the legislative, executive, and judicial branches of government.  The course promotes familiarity with the various institutions, groups, beliefs, and ideas that make up the American and comparative political system. (first or second semester)

Teacher(s): Frazier (1st semester), Quick (both semesters)

Grade: 12
Online
Economics

Economics is a semester-long course that involves the study of microeconomics and macroeconomics to help students become responsible citizens and effective decision makers.  The course provides an understanding of basic economic principles, including the law of supply and demand, scarcity, the role of the market place, competition, and consumer choice.  In addition, the course deals with macroeconomic topics of inflation and unemployment, measures of national wealth, the economic role of the government, and international trade and finance.  The course also includes personal economic decision-making: investments, budget process, job choice, and consumer information. (first or second semester)

Teacher: Bowles (both semesters), Frazier (2nd semester)

Grade: 12
Online
Ceramics 1

An introductory course in the use of ceramic materials emphasizing hand-building techniques as well as beginning wheel thrown forms. Ceramics 1 provides all students with an opportunity for creative expression and cognitive development in a nonverbal way. Assessment is based on effort and improvement, regardless of entry-level skills or personal aptitude. Tuition plus $60 materials fee. (yearlong)

Teacher: Pekich

Grades: 9,10,11,12
On-Site
(7:30am – 1:00pm)
Ceramics 2

Ceramics 2 is course that extends concepts learned in the first year of study. Tuition plus $60 materials fee. (yearlong only)

Teacher: Pekich

Grades: 10,11,12
Prerequisite: Ceramics 1
On-Site
(7:30am – 1:00pm)
Drawing & Painting 1

Drawing and Painting 1 is a course that explores and expands aesthetic perceptions, as well as develops skills for using visual arts media effectively. These skills will enhance the student's ability to interpret and communicate ideas, feeling, and values. Tuition plus $60 materials fee. (yearlong)

Teacher: Rarewala


Grades: 9,10,11,12
On-Site
(7:30am – 1:00pm)
Drawing & Painting 2

Drawing and Painting 2 is course that extends concepts learned in the first year of study.  Areas of further exploration include drawing and painting skills, visual communication, and historical and cultural art traditions, aesthetic valuing and career awareness. Tuition plus $60 materials fee. (yearlong)

Teacher: Rarewala

Grades: 10,11,12
Prerequisite: Drawing and Painting 1

On-Site
(7:30am – 1:00pm)
Photography 1

Photography 1 is a course designed that provides self-directed and advanced instruction and knowledge of opportunities in photography from traditional to digital. Students will use editing software to create digital portfolio projects and presentations. Students will study various professional photographers throughout world history, making connections to their own use of the camera.  Tuition plus $60 materials fee. (yearlong)

Teacher: Jimenez

Grades: 9,10,11,12
On-Site
(7:30am – 1:00pm)
Photography 2

Photography 2 is course that extends concepts learned in the first year of study. Tuition plus $60 materials fee. (yearlong only)

Teacher: Jimenez

Grades: 10,11,12
Prerequisite: Photography 1
On-Site
(7:30am – 1:00pm)
Spanish 1 A Review
Repeat Class Only – Spanish 1 A Review is a make-up of the first semester of Spanish 1. (first semester)

***This review class is being offered free of charge through PVPUSD (not PVPSS) for students who received a D or F. Contact your school counselor or edservices@pvpusd.net for more information on the PVPUSD program.

Not offered this Summer through PVPSS, contact School Counselor for PVPUSD
Spanish 1 B Review
Repeat Class Only – Spanish 1 B Review is a make-up of the second semester of Spanish 1. (first semester)

***This review class is being offered free of charge through PVPUSD (not PVPSS) for students who received a D or F. Contact your school counselor or edservices@pvpusd.net for more information on the PVPUSD program.

Not offered this Summer through PVPSS, contact School Counselor for PVPUSD
Spanish 2 A Review
Repeat Class Only – Spanish 2 A Review is a make-up of the first semester of Spanish 2. (first semester)

***This review class is being offered free of charge through PVPUSD (not PVPSS) for students who received a D or F. Contact your school counselor or edservices@pvpusd.net for more information on the PVPUSD program.

Not offered this Summer through PVPSS, contact School Counselor for PVPUSD
Spanish 2 B Review
Repeat Class Only – Spanish 2 B Review is a make-up of the second semester of Spanish 2. (first semester)

***This review class is being offered free of charge through PVPUSD (not PVPSS) for students who received a D or F. Contact your school counselor or edservices@pvpusd.net for more information on the PVPUSD program.

Not offered this Summer through PVPSS, contact School Counselor for PVPUSD