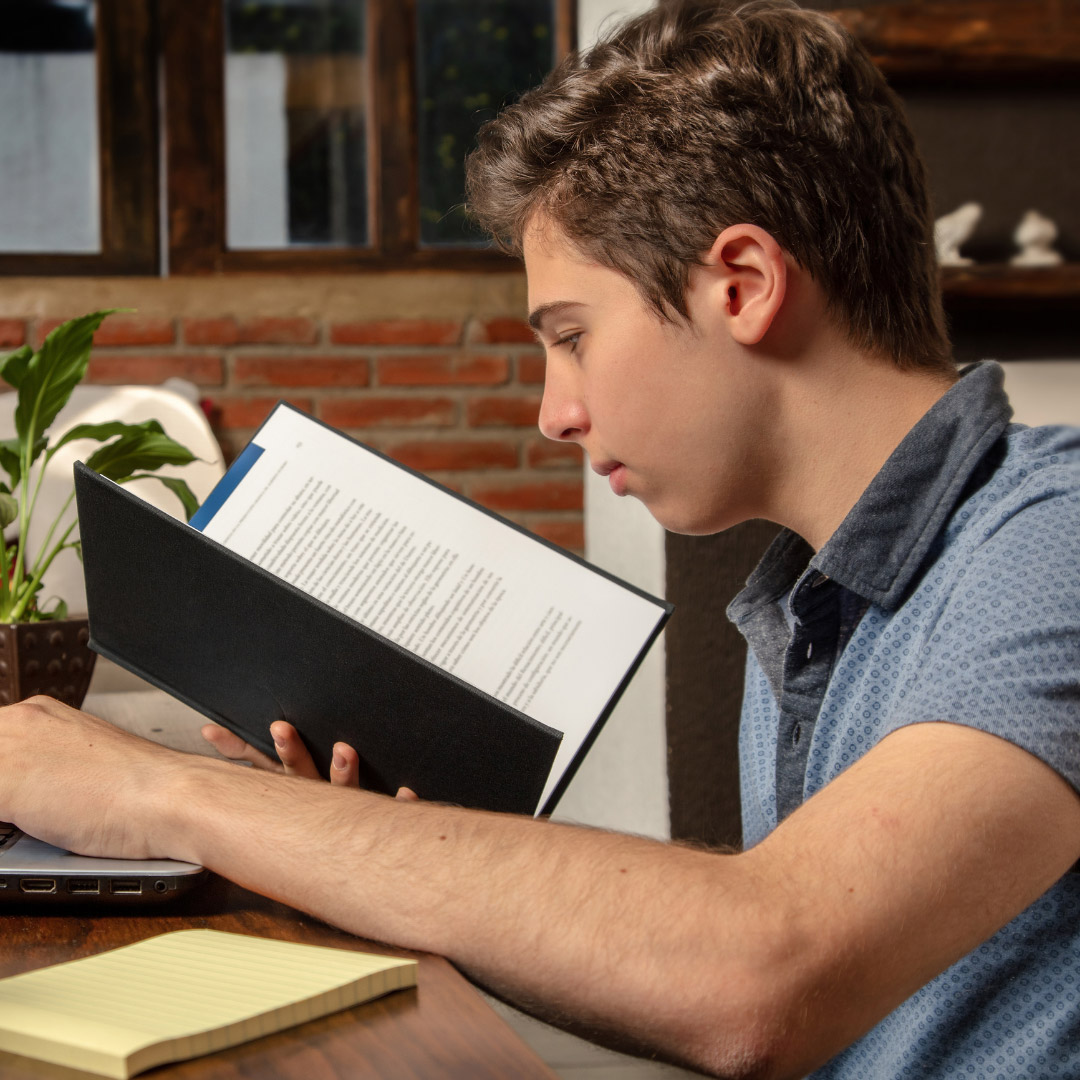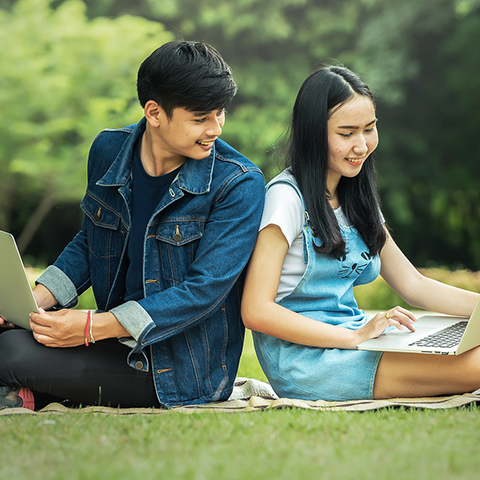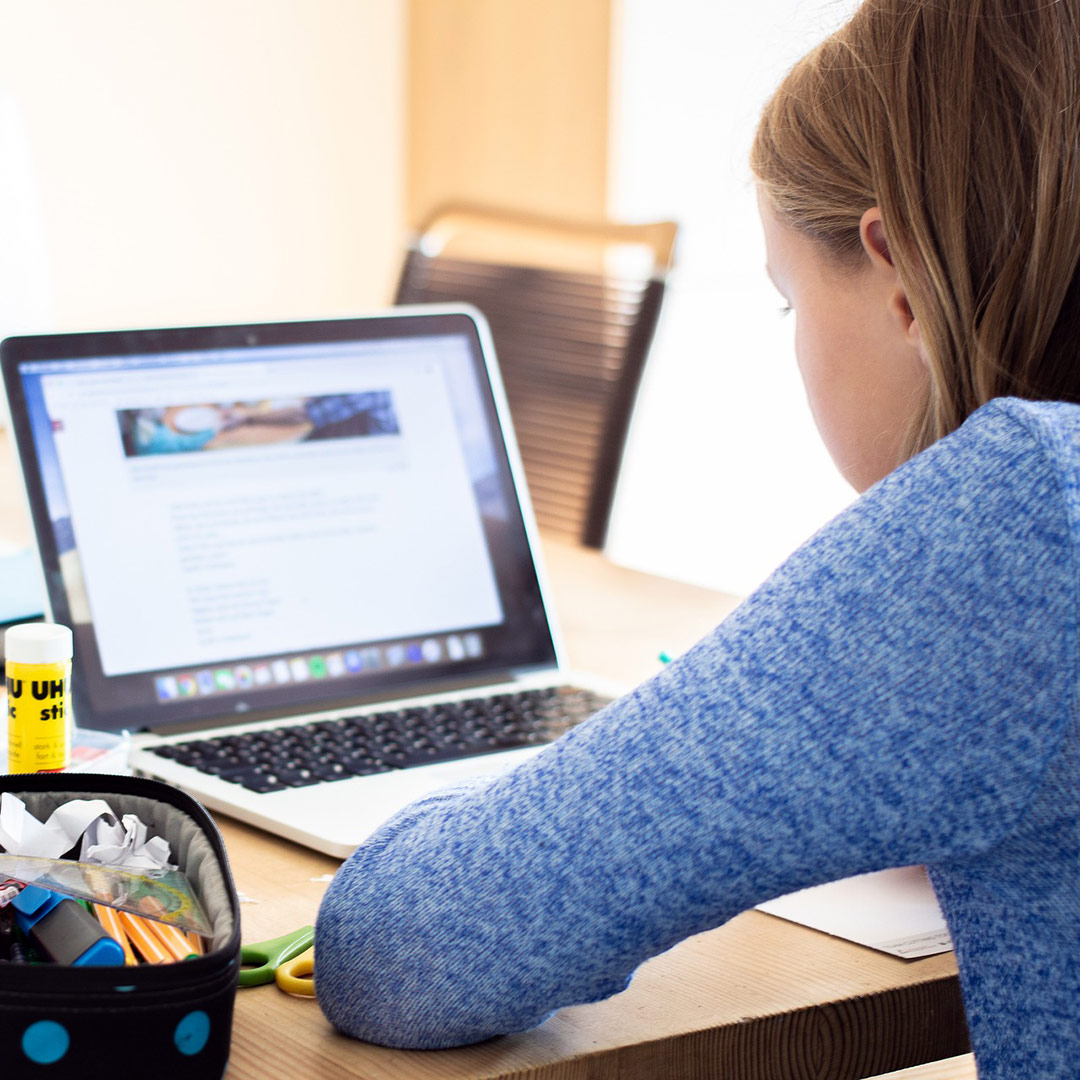 Students entering grades 9-12 have the opportunity to enroll in a summer class either for advancement or remediation. PVPSS offers both onsite and online courses, all of which meet the UC/CSU and NCAA college entrance requirements through our WASC accredited program. We have an incredible staff, and the overall atmosphere is outstanding. With that being said, please review the information below before deciding if PVPSS is the best option for your student.
The program moves at a fast pace, as full-year courses are completed in just six weeks. Students must demonstrate a high degree of self-discipline to be successful, and it is very important to stay on track because each school day covers over a week of material. Therefore, teachers are unable to provide extensions on assignments/exams for any reason, including illness and travel.
Please note that the asynchronous online option does NOT allow students to work at their own pace, as assignments are due each school day and all deadlines must be met. Students cannot fall behind or work ahead, and they will need to check the teacher's announcements/posts on a daily basis. The online option is best for self-motivated students who would like a structured academic environment, without the requirement of attending class. See the Policies section for more details.
Please also note that PVPSS is a non-profit private entity that does not follow the same policies and regulations as a public school. Due to the fast pace of the program, with only 12 school days in each semester, staff members are unable to provide any additional services that may be in place through the District (such as extra time to submit assignments). However, students and parents are welcome to share effective strategies and helpful information with the instructors, who are there to encourage and support all students.
Again, please consider the information above when deciding if PVPSS is the best summer program for your student.
The below classes will be offered during Summer 2023 (subject to change).
Grade levels refer to Student's Grade in Fall 2023.
American Government, Economics and Review Courses are one semester.
​Course
Description
Prerequisites
Online or Onsite

College Application Prep (CAP) Workshop

This three-week (semester only) workshop will assist rising seniors in preparing excellent college applications.  The focus will be on creating a balanced college list, writing college essays, creating an activity resume, and staying organized.  CAP is not a graded course for credit, and it can be taken concurrently with American Government and Economics. 

Grade 12 

Onsite

Biology 1

The lessons in this course include cell biology, basic chemistry, plant growth and Development, genetics, evolution, natural selection, reproduction, physiology, and ecology.  Tuition plus $60 lab materials fee. 

Onsite

Biology 1 H

This course prepares students for Advanced Placement Biology (Biology 2 AP), with a focus on laboratory investigations.  The lessons include 

biochemistry, energy, fermentation, structure/function of the cell, genetics, origin of life, evolution, ecology, human physiology, classification, and plant physiology.  

Tuition plus $60 lab materials fee.

Onsite

Biology 1 A or 1 B (Review)

Repeat class only.  Tuition plus $30 lab materials fee. 

Grades 10 – 12

Onsite

Biology 1 H A or 1 H B (Review)

Repeat class only.  Tuition plus $30 lab materials fee. 

Grades 10 – 12

Onsite

Chemistry 1

The lessons in this course include atomic structure, the periodic table, chemical bonding, matter/energy conversion, stoichiometry, gases, acids, bases, solutions, chemical thermodynamics, rates of reactions, chemical equilibrium, nuclear processes, organic chemistry, and biochemistry.  Experiments, mathematical calculations, and models are used to attain an understanding of the concepts.  

Tuition plus $60 lab materials fee.

Onsite

Chemistry 1 H

This course prepares students for Advanced Placement Chemistry (Chemistry 2 AP), with more of an emphasis on depth and problem-solving than seen in Chemistry 1.  Experiments, mathematical calculations and models are used to attain an understanding of the concepts. 

Tuition plus $60 lab materials fee. 

Onsite

Chemistry 1 A or 1 B (Review)

Repeat class only.  Tuition plus $30 lab materials fee. 

Grades 10 – 12

Onsite
Chemistry 1 H A or 1 H B (Review)

Repeat class only.  Tuition plus $30 lab materials fee. 

Grades 10 – 12

Onsite
English 1 A, 1 B, 2 A, 2 B, 3 A, or 3 B (Review) 

Repeat class only.

Grades 10 -12
Onsite
Algebra 1 A, 1 B, 2 A, or 2 B (Review)
Repeat class only.
Grades 10 – 12
Onsite
Geometry 

Students develop an understanding of the concept of proof in geometric constructs and construct formal logical arguments. Students will study geometric constructions using compass and straight edge; properties of parallel and perpendicular lines, transformations, triangles and other polygons, similarity, basic trigonometry, circles and three dimensional shapes. Algebraic techniques are applied in the solution of problems for both two and three dimensional figures.

Onsite
Geometry H
This course provides an in-depth understanding of the concept of proof in geometric constructs and construct formal logical arguments. Students will study geometric constructions using compass and straight edge; properties of parallel and perpendicular lines, transformations, triangles and other polygons, similarity, basic trigonometry, circles and three-dimensional shapes. Algebraic techniques are applied in the solution of problems for two- and three-dimensional figures.

Completion of Algebra 1 H

Onsite
Geometry A or B (Review) 
Repeat class only.
Grades 10 – 12
Onsite
Geometry H A or B (Review)
Repeat class only.
Grades 10 – 12
Onsite
World History

This course provides a basic understanding of world history, geography, and culture.  Content will cover political thought in the development of law, religion, philosophy, and culture, while also emphasizing the influence of ancient civilization on modern western society.  

Grades 10 – 12
Onsite or Online
World History A or B (Review)
Repeat class only.
Grades 10 – 12
Onsite
United States History 

This course analyzes American political, social, and economic behavior during major periods in history.  There is a focus on the multiple factors that affect continuity, outstanding contributions of individual Americans, change in ethnic composition of American society, the movement toward equal rights for racial minorities and women, and the expanding role of the Federal government in addressing critical issues.

Grades 11 – 12
Onsite or Online
United States History A or B (Review)
Repeat class only.
Grade 12
Onsite
American Government

This semester course provides perspective on politics and government in the United States.  It compares systems of government in the world today, and analyzes the changing interpretations of the Constitution, Bill of Rights, and current state of the legislative/executive/judicial branches of government.  The course also promotes familiarity with the various institutions, groups, beliefs, and ideas that make up the American and comparative political system. 

Grade 12
Onsite or Online
Economics

This course involves the study of microeconomics and macroeconomics to help students become responsible/effective decision makers.  It provides an understanding of supply and demand, scarcity, the role of the marketplace, competition, and consumer choice.  The course also covers inflation, unemployment, measures of national wealth, the economic role of the government, international trade/finance, personal economic decision making, investments, budget, job choice, and consumer information. 

Grade 12
Online or Onsite
Ceramics 1

This course covers the use of ceramic materials, emphasizing hand-building techniques and beginning wheel thrown forms.  It provides an opportunity for creative expression and cognitive development in a nonverbal manner.  Assessment is based on effort/improvement. Tuition plus $60 materials fee.

Grades 9 – 12
Onsite
Drawing & Painting 1

This course explores aesthetic perceptions and develops skills for using visual arts media effectively.  These skills will enhance the ability to interpret and communicate ideas, feeling, and values. Tuition plus $60 materials fee.

Grades 9 – 12
Onsite
Photography 1 

This course provides lessons in photography from traditional to digital, while using editing software to create digital portfolio projects and presentations.  Students will study various professional photographers throughout history, making connections to their own work.  Tuition plus $60 materials fee. 

Grades 9 – 12
Onsite
Spanish 1 A, 1 B, 2 A, or 2 B Review
Repeat class only.
Grades 10 – 12
Onsite